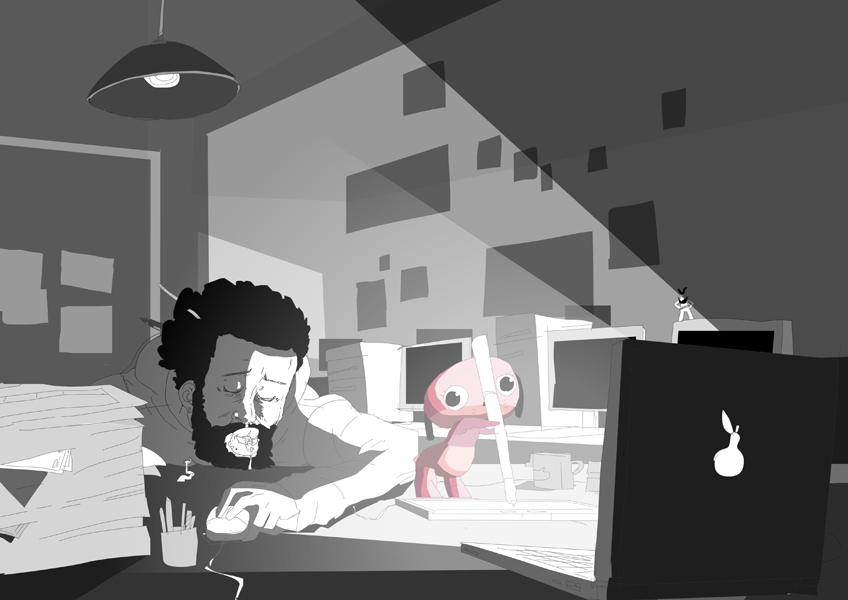 Organized during the festivals "Japan Expo Sud" (February 2011 in Marseille) and "Japan Expo 12th Impact" (July 2011 in Paris), A Tribute to Satoshi Kon was an exhibit where French artists created works to celebrate the life and work of this great visionary. Thanks to the magical series of tubes known as Internet, this exhibit is now open to the world.
Satoshi Kon's work has long been a favorite among those that favor a more 'art house' approach to anime. Whether is was series such as Paranoia Agent or films like Millennium Actress, Kon's work always spoke about the human mind and its relation to, and effect on 'reality'. In Kon's animations it would not be unusual to walk from the kitchen directly into someone's memory. The stories were always of human nature and the art was a thought provoking blend of realism and dreams.
Satoshi Kon died of pancreatic cancer on August 24, 2010 at the age of 46.