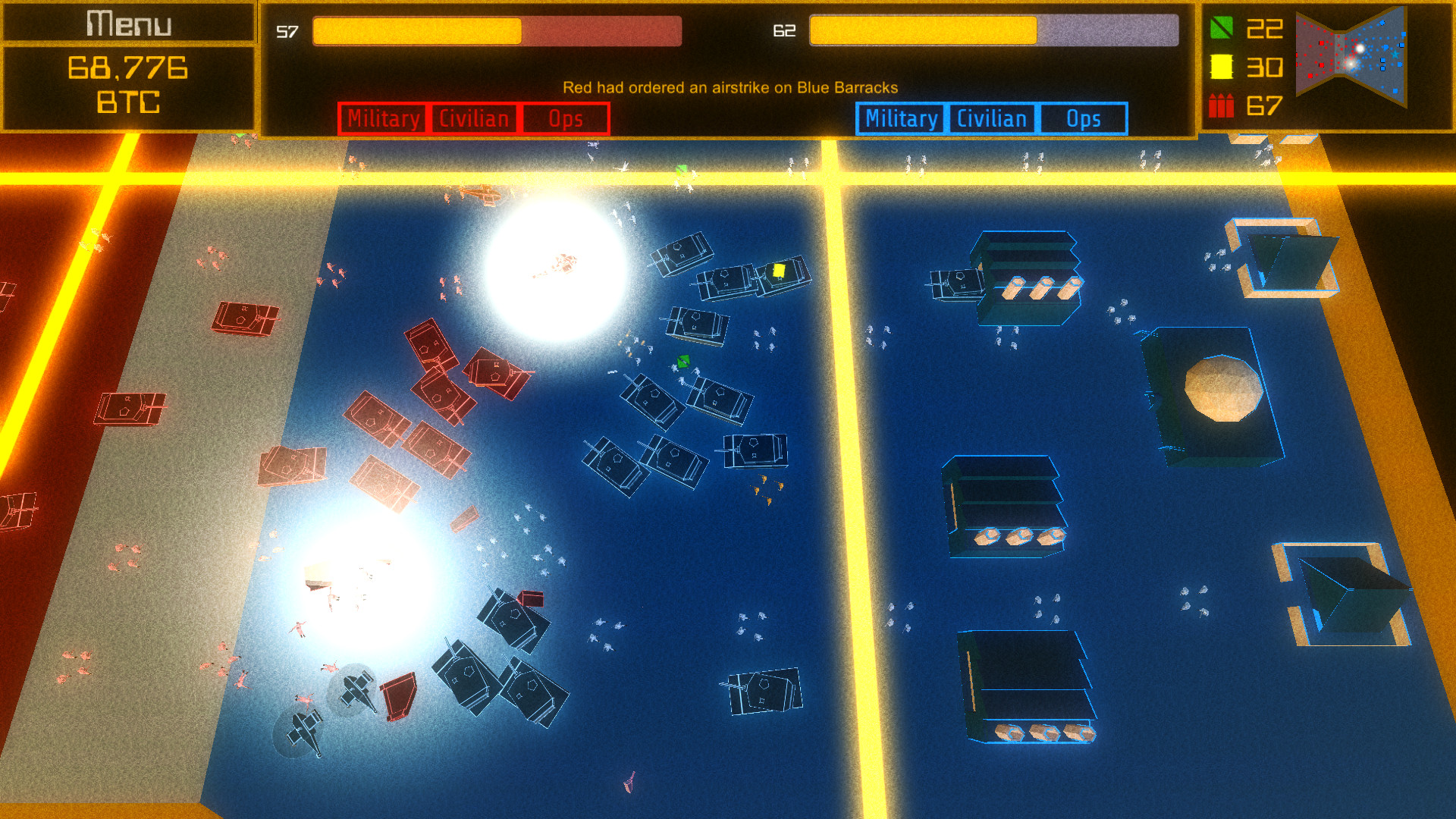 The global financial collapse of 2026 marked the dawn of a new age of chaos around the world. Alliances shattered and revolution burns throughout regions previously believed unshakable.
It is in this dark future that the shadowy Pyramid organization has reassigned your position in Financial Oversight to Conflict Management. Your task: Spearhead Pyramid's new, more aggressive, "fundraising" efforts by manipulating these revolts into unwinnable wars while selling both sides the materials required to continue fighting.
The world order must be restored. Control is your burden.
Experience a revolutionary new form of RTS that challenges you to play both sides and avoid victory at all costs.
Manipulate the conflict by funding production, creating false orders, and blackmailing the influential.
Manage massive stalemates consisting of more than 100 units.
Plan your moves carefully to avoid suspicion lest either side uncovering your nefarious plans.
Play several challenging scenarios or create your own.
Name your own price (even zero!).
Now available for Windows, Linux, and Mac PCs at MikeyKae.itch.io/ZeroSum.